Publish your project
for free and start receiving offers from freelance contractors in serveral minutes after publication!
750 ₴
Freelance projects › React Native - single page app

React Native - single page app
project not completed
Your mission is to build a single page app, that will display moving elements on the screen. All elements move in a single direction – up. Once they reach the top of the screen, they will continue from the bottom (same X axis).
The elements can be one of the 3 element types:
1. Image
2. Button
3. Toggle button
Each element will initiate with the following properties:
1. Type
2. Starting position (x, y) 3. Speed (points/sec)
In addition, there will be special properties per element as follows:
1. Image
a. Image source (url)
2. Button
a. Background color
b. Text
3. Toggle Button
a. Text
b. Initial state (on/off)
When the application loads, it will receive its settings from a given endpoint. The settings will be in JSON format, and include a list of all the elements and their settings. An example for such JSON could be: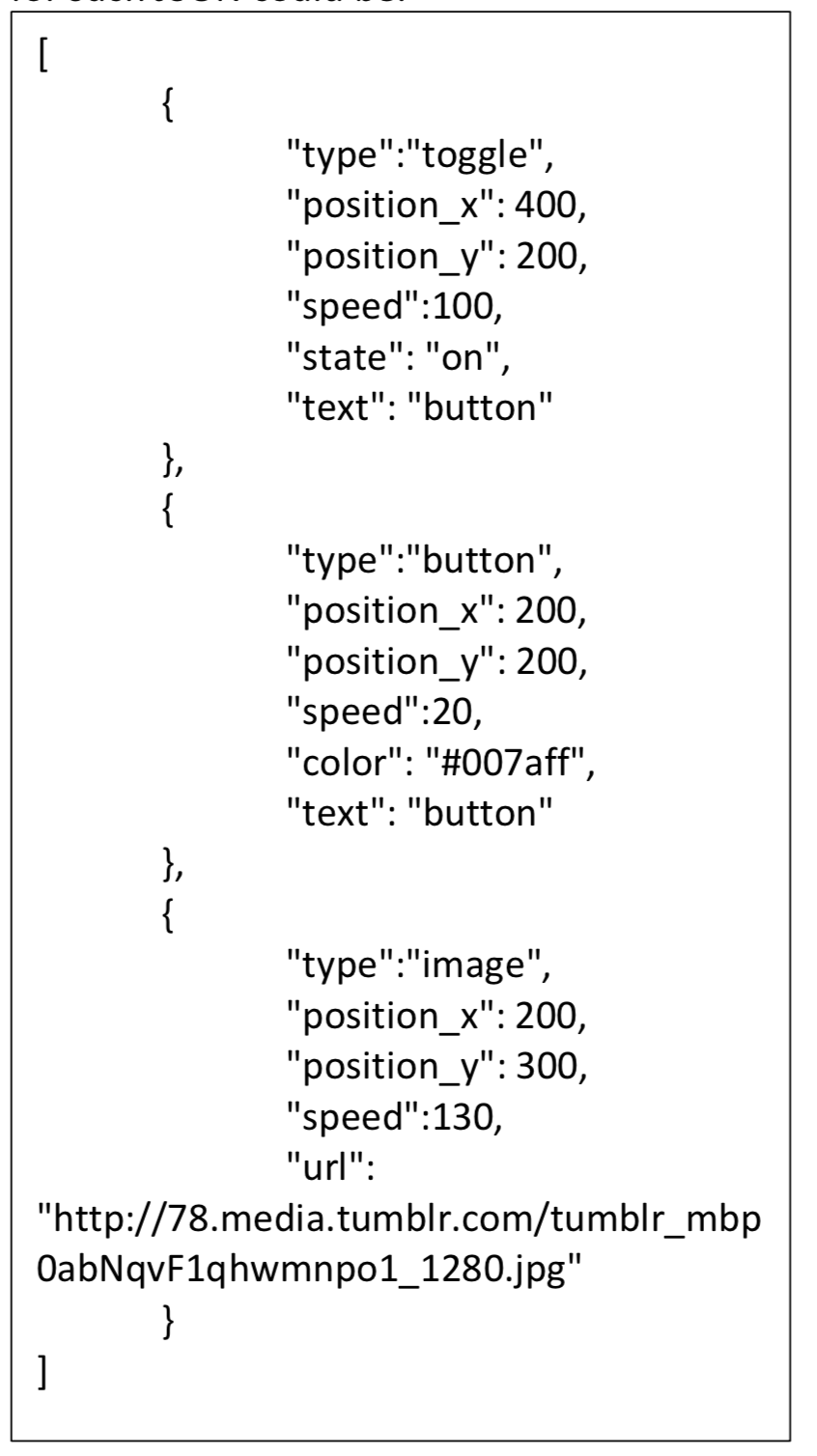 For your convenience, we have created an endpoint for you that returns a different set of settings each time it is called:
https://como-mobile-test.herokuapp.com/settings
Concerns
You must develop in React Native

Your design should be generic enough where it matters (hint: element types) but still simple and pragmatic (no over engineering!)

You are free (and encouraged) to use any 3rd party library that makes things happen for you

Remember you are building a mobile application, make it look nice and move smoothly J
---
proposal concealed by client
Be the first to ask a question.