Publish your project
for free and start receiving offers from freelance contractors in serveral minutes after publication!
250 ₴
Freelance projects › Ситуационный план

Ситуационный план
project complete
На основе топографической съемки (в Автокаде), создать ситуационный план в масштабе 1:500. План необходим для подключения дома к электросети. Нужно указать расстояние от трансфрматора ("точка забезпечення потужностi") до предполагаемого места подключения, также указать расстояния от столбов до участка. Результат - в PDF. Пример прилагается.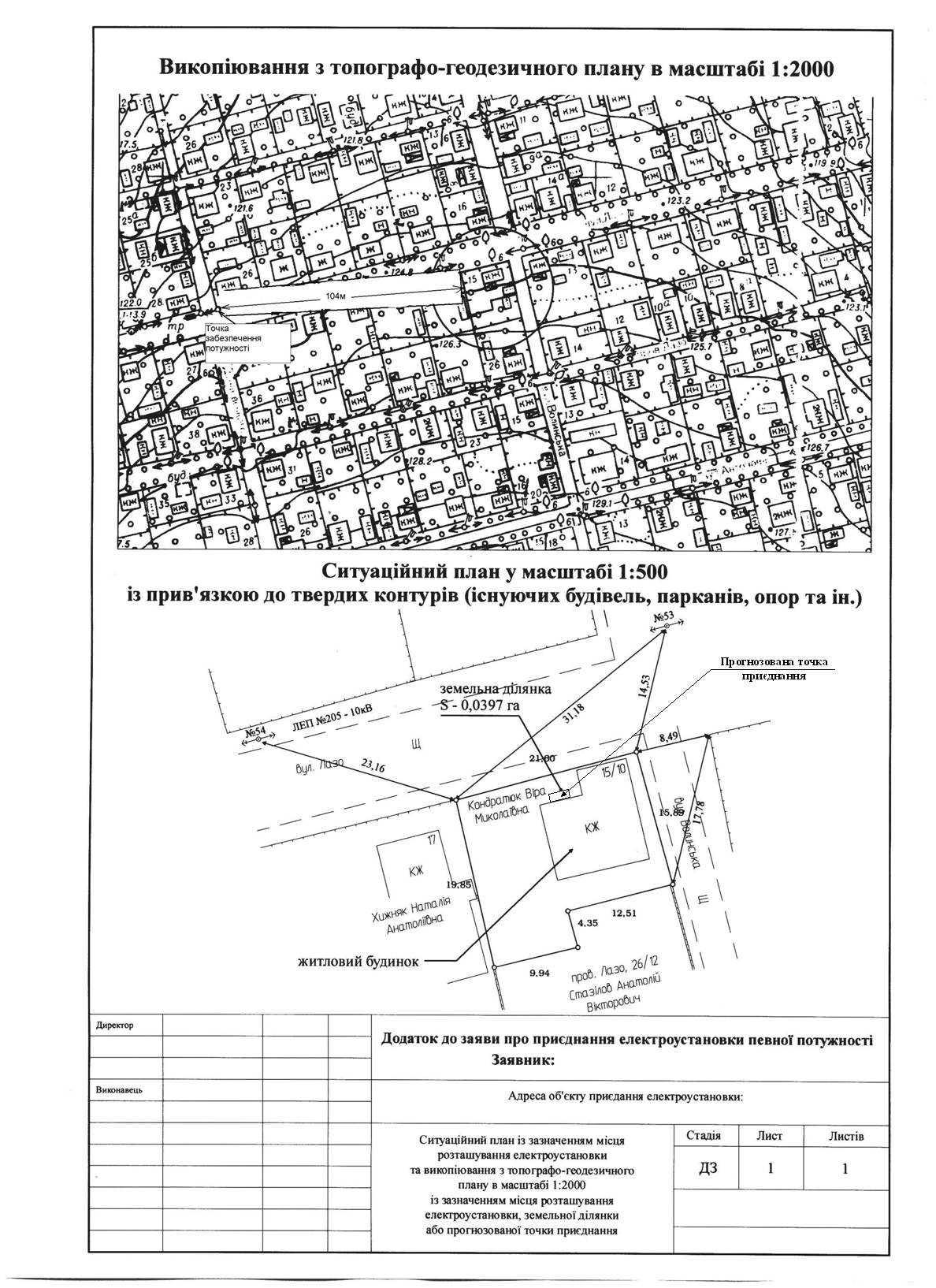 Качественно выполнил задание. Надежный исполнитель.
Было очень интересно и приятно работать с Александром.
Все четко и по делу.
---
Добрий день) я за освітою архітектор тому виконував багато подібних креслень
Зроблю за сьогодні-завтра ситуаційний план в ArchiCAD.

Портфоліо - https://www.behance.net/vtaarchite3825


Добрый вечер, готов сделать. Готов обсудить или в скайп: turuta51 или ЛС


Здравствуйте.
Готов выполнить ваш заказ, опыт работы с подобными чертежами имеется.

Be the first to ask a question.